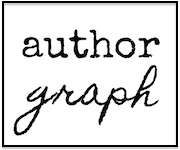 Get your Kindle book autographed!
Welcome to my virtual bookshelf! This page highlights my books that are currently on the market.
Have you read one or more of these titles? If so, I welcome your comments, and I would be happy if you would complete a reader survey for the book(s) you read. Of course, honest online reviews (such as on Amazon.com or your retailer of choice) are also very much appreciated! Giving me honest feedback on my existing work is the best way you can help me improve the value of my future works.
Feel free to use my contact form, with the Comments/questions about books or other writings option, to send me your thoughts, questions, etc. I am available for interviews via email, phone, Skype, IM, and in person locally or with expenses paid. If you would like to chat with other readers, you're welcome to create an account on this site and then participate in the Reader's Lounge in the Forums.


Published
Two Boys, Two Planets
A star-gazing story for beginning readers.
Lesson One: Revolution!
A tension-charged novel about a history teacher whose quiet demeanor hides a dangerous level of social and political frustration.
Assets, Budgets, and Credit: A Financial ABC
This "ABC" book will give you a quick overview of some basic and not-so-basic financial terms, to improve your understanding (and therefore control) of your money.
Journey to Yandol, and other stories
A small collection of short stories, mostly in the science fiction genre.
Coming... Soon?