Stuart's Bookshelf
Welcome to my virtual bookshelf! This page highlights my books that are currently on the market. I've moved a lot of content from here to my Crenel Publishing profile, so for up-to-date information be sure to check there! This page will be kept online to prevent breaking links to it, such as in the back pages of my books.
Feel free to use my contact form, with the Comments/questions about books or other writings option, to send me your thoughts, questions, etc. I am available for interviews via email, phone, Skype, Google Hangouts, IM, and in person locally or with all travel expenses paid.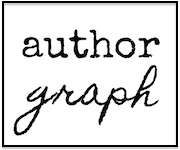 Get your Kindle book autographed!